About Richard's Microfit stocks
Carl Richard, a Swedish Immigrant residing in Southern California, always maintained a passion for wood carving and finish carpentry. After his service with the Navy at Camp Pendleton during WWII, he took up employment in Research and Development / Pattern Making, at Lockheed Aircraft Corp. in Burbank, CA. By 1948, Carl was carving Monte Carlo and Classic Style stocks on the weekends, out of Fancy Walnut, for friends and associates who wished to upgrade their factory firearms by adorning them with beautiful new stocks.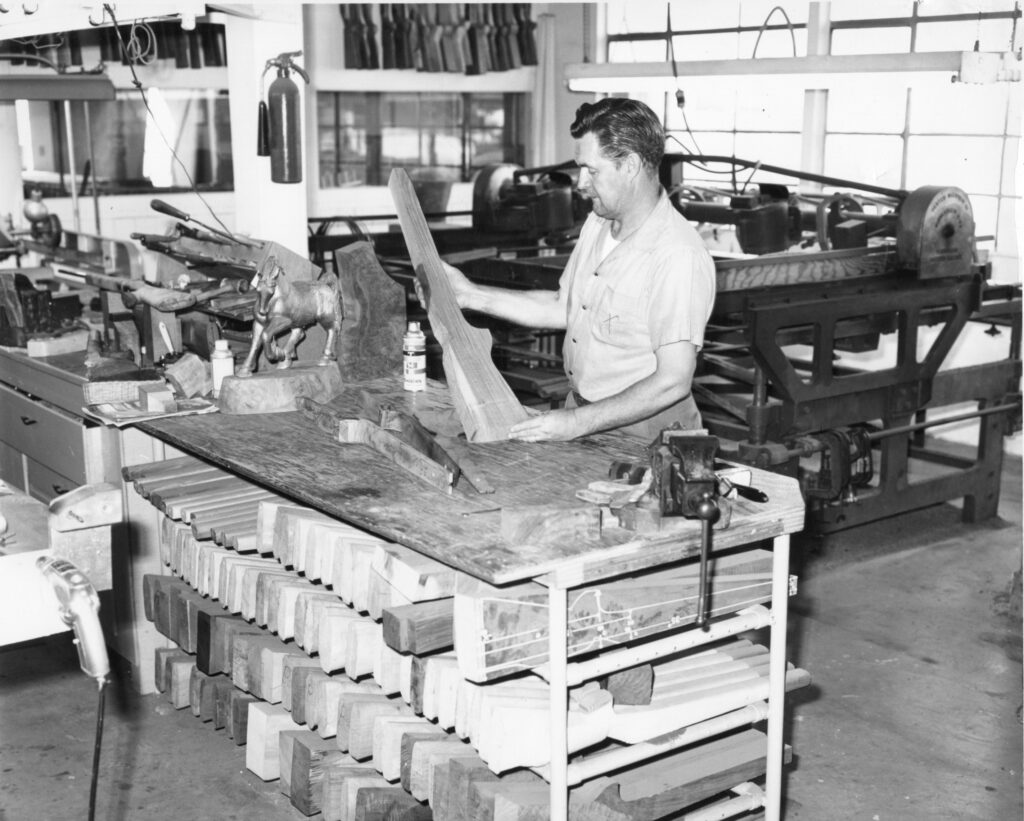 In 1950, Carl, along with his friend and renowned Stock-maker, Monte Kennedy, developed the Original Rollover Design, setting it apart from the traditional Monte Carlo and Classic Styles available at the time. Demand for Carl's stocks steadily increased, and he transitioned from weekend Stock-maker to making beautiful stocks for happy customers, full time. Carl's passion for creativity, originality, and innovation inspired his designs. His fine craftsmanship and attention to detail, aesthetics, and functionality set his stocks apart from the others.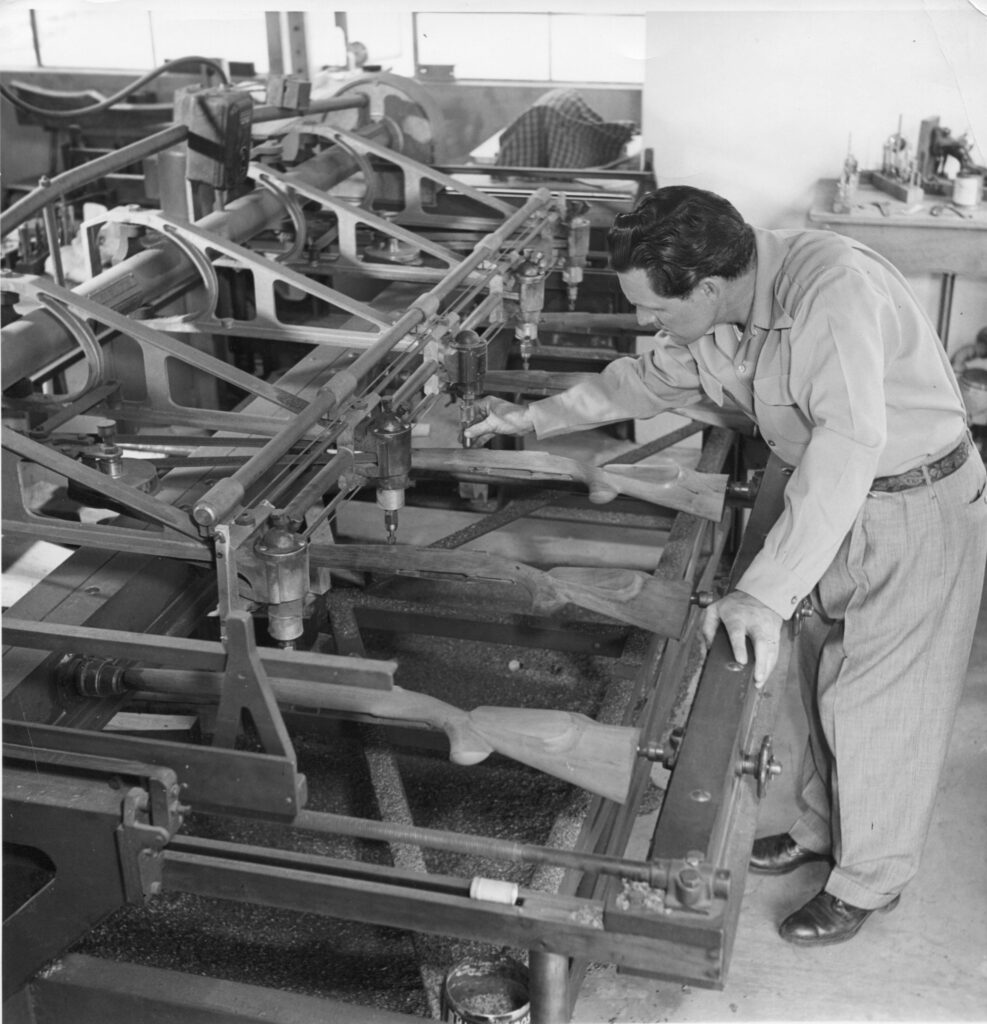 By 1960, Carl and his son, Chuck, had designed and developed the Californian Style. It was the first commercially available stock that incorporated a Thumbhole Grip Design, which reduced felt recoil. After Carl's passing in 1967, Chuck began running the shop. Using his own creative talents and skill set acquired from Carl, Chuck developed the Dual Grip Thumbhole Design in 1970, unique with its Dual Position Grip.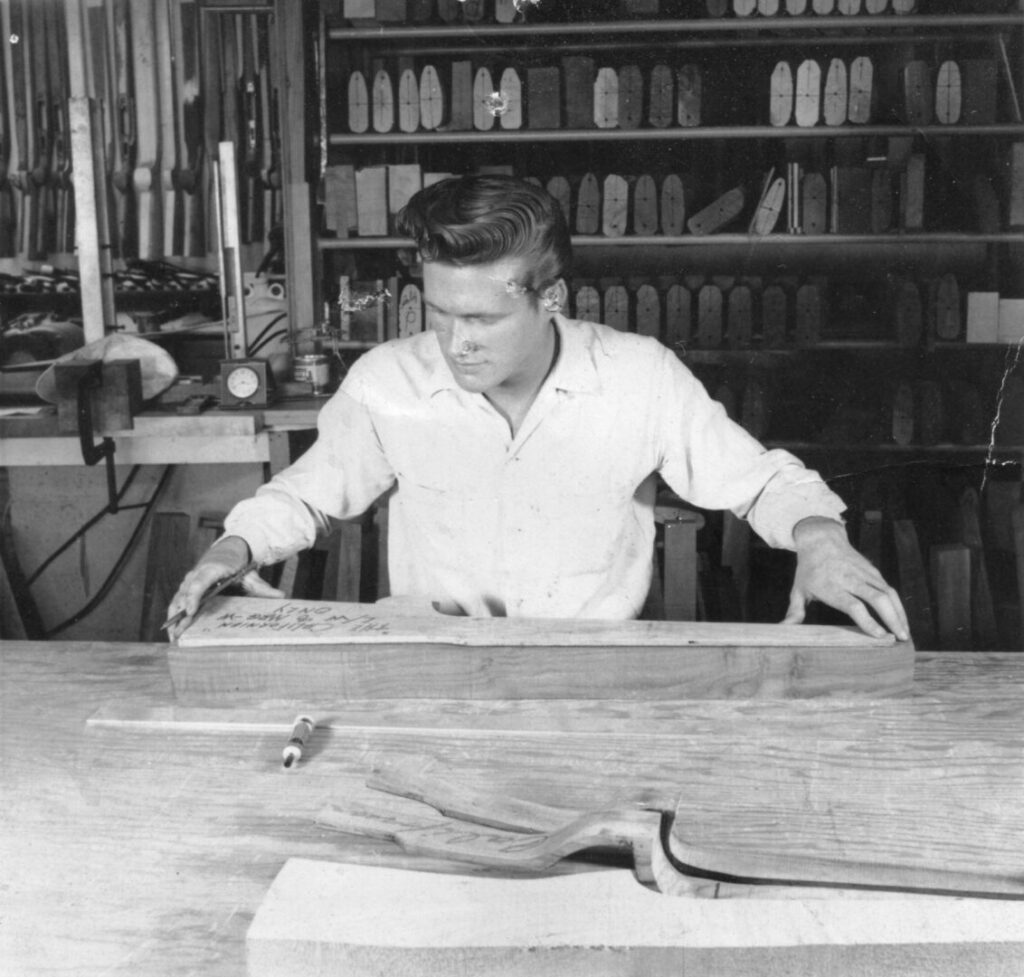 Richards Microfit Stocks, in the field for over 70 years, has designed what you, the amateur and professional Stock-maker, along with shooters and sportsmen, want in a Quality Semi-Custom Gunstock at production prices. Microfit Stocks come to you 96% machine inlet and 100% shaped, ready for your personal touches and finishing.
Today, three generations later at Richards Microfit Stocks, we continue the tradition that Carl Richard instituted. Using Fine Hardwoods and Laminated Colored Birch, we machine our stocks today with the same care and attention to detail that Carl was so well known for. Because of the custom nature of our product, someone here is always happy to take your call or email and assist you in deciding what may be best for your project. We strive to provide our customers with a Quality Product at a Fair Price. Our stocks have been produced here, in our family-run business in Southern California for over 70 years.
Additional Development History
1980
1990's
2001
2010
2015
2020
1980
Wildcat Style with Saddleback Cheekpiece
1990's
2001
2010
2015
2020